Some of the exciting markets we reach include Nascar races including the Daytona 500, The Olympics, National and College Football, The Super Bowl, Major League Baseball and many outdoor sporting events like the X Games.
Support your team with a special aerial message or display your product up to 4 stories tall over a stadium filled with hundreds of potential customers. Our personalized service ensures that your message gets across by assisting you with the creation and production of an exciting aerial campaign while providing guidance every step of the way from aerial billboard design to developing the proper target market with a cpm that is within your budget.
We fly some of the largest aerial billboards at the hottest spring break locations in the United States including Panama City, Daytona, and South Padre Island. Our fleet of aircraft are flown by certified experienced pilots. They are experts at getting your company message seen using aerial banner ads and skywriting across all the popular beaches! UsSkyAds covers all the major beach advertising markets all across the United States.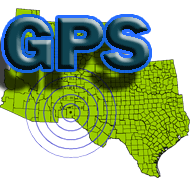 GPS flight route tracking now available!
Contact Us for more details.